A programme for young people to benefit from mentorship by industry professionals to create their own music track and perform a live show in Hackney Wick.
There are 12 free places available on the 8 week course for anyone aged 16-24 and the application deadline is 17th January with the first once a week workshops taking place in February.
–
Sessions are 2 hours once a week, students will experience hands on guidance and inspiration to make music, learn about the industry and gain tools to develop their craft with a live performance in April.
–
The sessions will be based in Hackney Wick so ideal for individuals with easy access to the area.
It's easy to apply for the chance of  1-2-1 mentorship with leading music professionals.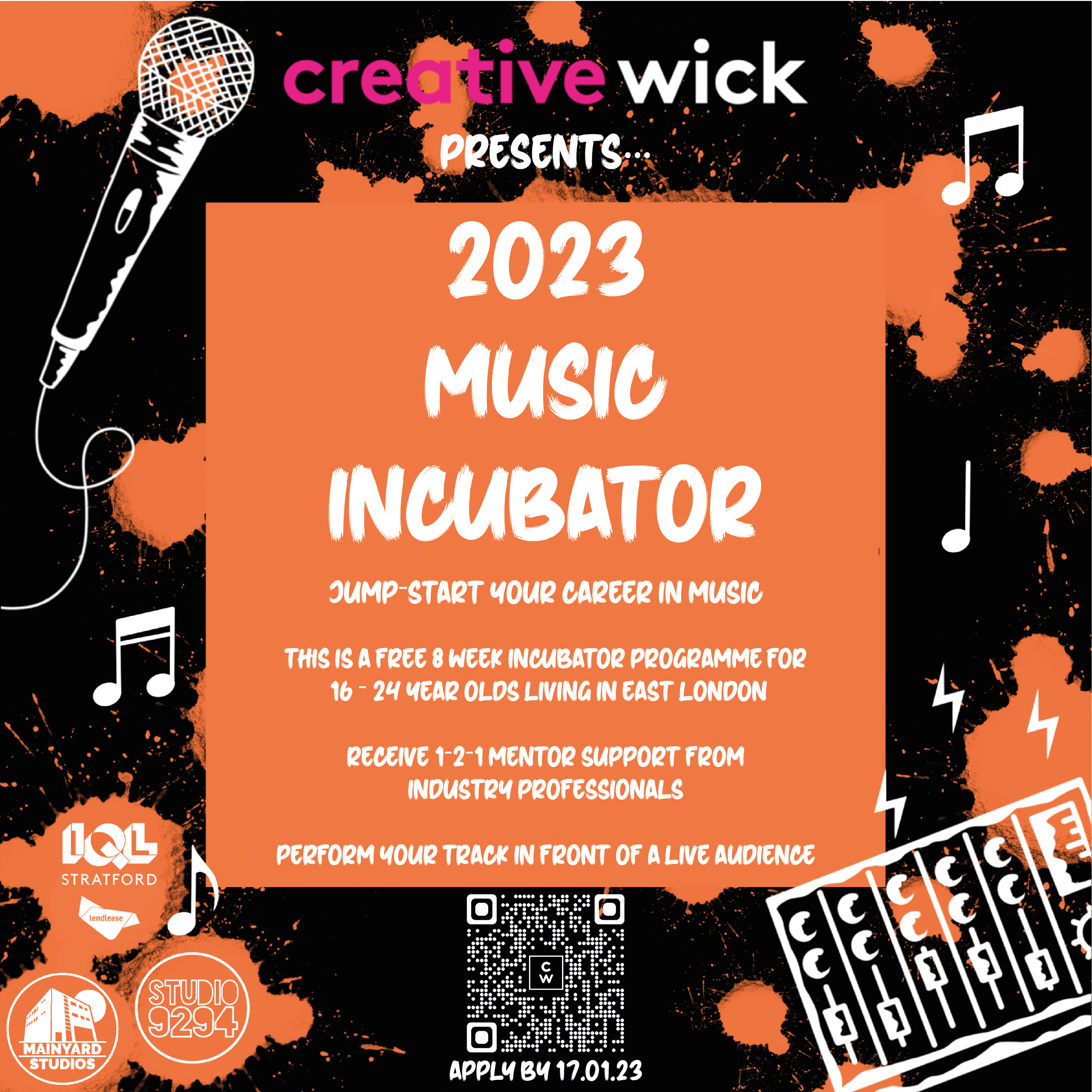 Creative Wick delivered a tour of Hackney Wick's creative economy for Thinking Bob.
Read more
On 20th September, Creative Wick facilitated a free Funding Options and Marketings Strategy Workshop for Creative Businesses at Arebyte gallery in Hackney Wick. The Workshop was an initiative from Get Set for Growth that explored available funding opportunities with a focus on creative type businesses. We discussed the pro's, con's and availability of grants, crowdfunding, angel investment and loans as…
Read more